New York Cannabis Nursery License
Cannabis Nursery has been referred to as how the industry starts. While not all the states contemplated the nursery license in its regulations, New York lawmakers decided to include this type of license in their recreational marijuana program. 
A nursery license are an opportunity for entrepreneurs to enter in the industry not talked about enough, but in this opportunity we are dedicating this segment exclusively with everything there is to know so far about New York adult use cannabis nursery license. 
What is a Nursery  license 
A  nursery  license authorizes the  production, sale and distribution of clones, immature plants, seeds, and other agricultural products used specifically for the  planting,  propagation,  and  cultivation of adult use cannabis. 
RELATED POST: NEW YORK CANNABIS LICENSE APPLICATION
RELATED POST: NEW YORK CANNABIS CULTIVATION LICENSE
Nursery License Regulations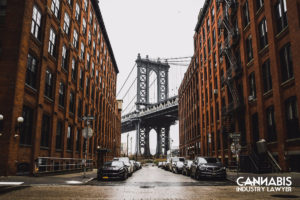 ​Once the bill passes, the office will have to provide recommendations to the board for  the  application process, license criteria and scope of licensed activities for this class of license. Such licenses shall promote social and economic equity applicants as provided for in the legislation.
Nursery License Restrictions 
A person or entity holding a cultivators license may apply for, and obtain, one nursery license to sell directly to other cultivators, cooperatives, or microbusinesses.
Other Types of New York Cannabis Licenses
Small Business Cooperative License
Adult use Distributor License
New York Nursery License
Don't miss out on our Marijuana Legalization Map where you can browse the current status of laws in every state in the United States and see all our posts on each of them.
Check Out:
Interested in coming on as a guest? Email our producer at lauryn@cannabislegalizaitonnews.com