New York Cannabis Microbusiness License
Cannabis microbusiness licenses appear to be a new trend for states when regulating their adult-use cannabis programs. New York microbusiness license is an opportunity for small business owners to have a chance in the industry without having to directly compete with the big cannabis companies        
What is a Microbusiness license?
 A microbusiness license authorizes the limited cultivation, processing, distribution and dispensing  of their own adult-use cannabis and cannabis products.
"Microbusiness" means a  licensee  that  may  act  as  a  cannabis producer for the cultivation of cannabis, a cannabis processor, a cannabis  distributor  and  a  cannabis retailer under this article; provided such licensee complies with all requirements imposed by this article  on licensed producers, processors, distributors and retailers to the extent the licensee engages in such activities.       
RELATED POST: NEW YORK CANNABIS LICENSE APPLICATION
RELATED POST: NEW YORK CANNABIS CULTIVATION LICENSE
Size of a Micro Business in NY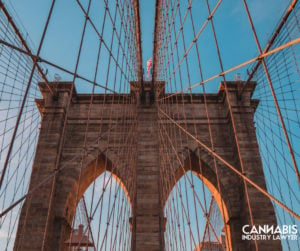 The size and scope of a microbusiness will be determined by regulation by the board in consultation with the executive director and the state cannabis advisory board. Such licenses will  promote  social  and economic equity applicants.
Limitations for Adult-Use License
A microbusiness licensee is not allowed to hold interest in any other license and  may only  distribute its own cannabis and cannabis products to dispensaries.
Other Types of New York Cannabis Licenses
Don't miss out on our Marijuana Legalization Map where you can browse the current status of laws in every state in the United States and see all our posts on each of them.
Check Out:
Interested in coming on as a guest? Email our producer at lauryn@cannabislegalizaitonnews.com