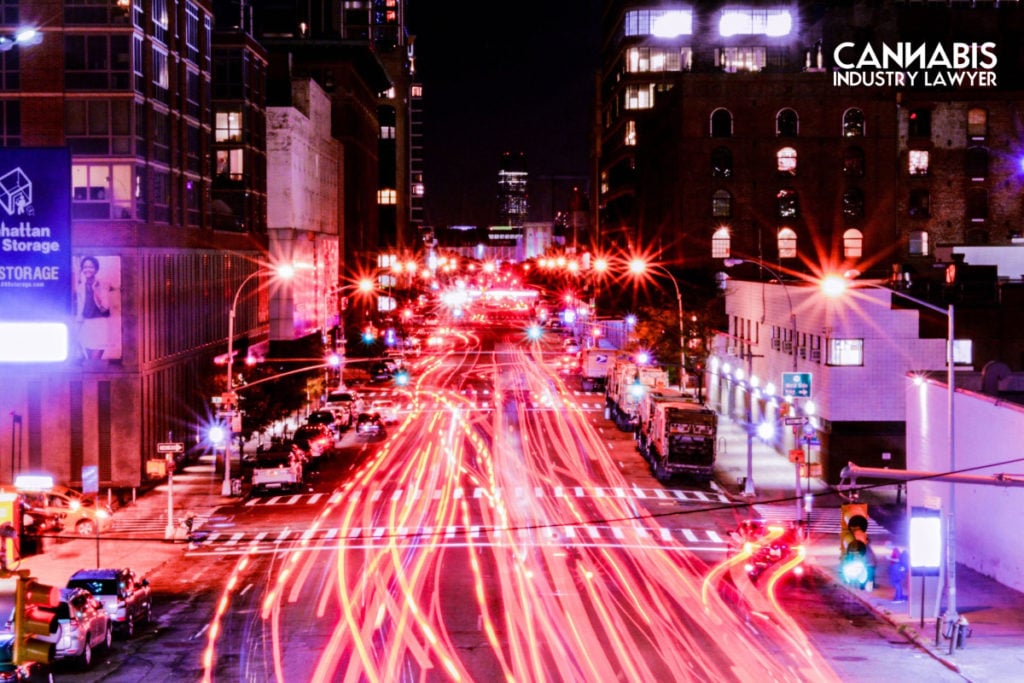 How to open a dispensary in New York
Do you want to open a dispensary in New York but don't know where to start? This page will keep you informed of the latest news and updates about starting a cannabis company in New York.
New York became the 15th state to legalize recreational cannabis on March 31st. This means that one of the most promising cannabis markets has opened up.
Opening a Cannabis Dispensary in New York
New York will issue retail licenses to applicants, although we don't know the timeframe in which the application process is going to start, it is expected that retail sales would start in 2022.
With the revenue generated by cannabis dispensaries in the billions of dollars and rising, these developments present a very lucrative opportunity. However, opening and running a dispensary is a challenging business venture:
Opening a dispensary requires a lot of considerations, compliance with numerous regulations and a significant amount of capital. 
Costs to open your doors could run from $500,000 upwards of millions depending on real estate costs and the size of the operation.
Many cannabis dispensaries are selling millions of dollars of product a month
Competition for new dispensaries tends to be fierce.
Prepare a Business Plan
You will need a business plan if you seek to open a dispensary in New York. There are several aspects that your business plan should cover. These are explained in detail below:
Product/Service Description – This entails how you plan to run the dispensary and the unique aspects about it. Try to be as specific as possible. Include details of the strains of flower you will dispense and where you will source them.
Market Research – This section includes the methods you used to identify your target customers and how this data will affect your marketing, operations and pricing. Always use concrete numbers (ideally verified by a third party) rather than estimates.
Competitors – Includes details on other businesses that you will compete with, either directly or indirectly. What are their strengths and weakness, and how do you plan to differentiate your business.
Leadership Team – This section includes a summary of your qualifications and those of your management team. You may include business development experience in other sectors, leadership skills or customer service.
Financials – This section can be quite daunting. It involves formulating a clear and concise budget. You should include a long-term (say 5 years) financial forecast that includes operational expenses, net profit and projected annual revenue.
A revenue forecast is conducted by estimating how much product you think you will sell production costs, retail price and complementary costs (payroll, rent, transport, etc.). You may also include a break-even analysis, with an estimated timeline until profitability.
New York-specific Requirements – You may include details of covering your security systems, secure product transport, product tracking, waste plans and other state requirements.
Investor Proposal – Involves how you will value your shares if you present your plan to investors. Consult with a CPA to ensure you are compliant with state and federal regulations
RELATED POST: MAINE MARIJUANA LICENSE: HOW TO APPLY
RELATED POST: CANNABIS SPAC
Obtain a Cannabis Dispensary License
You can check out the details on how to obtain a cannabis dispensary license here. Obtaining a cannabis license can be incredibly difficult and costly. Further, there usually are strict requirements for prospective dispensary owners.
The prospect of booming business
With the new law set to take effect soon it is only a matter of time before the cannabis industry develops into a multi-billion industry. Residents can take advantage of the various licenses set to be issued out for growers and dispensary owners. Going by the stipulations in the new bill it is a very real prospect that New Yorkcould soon become a cannabis haven and there is no telling what new opportunities may crop up in the process.
Business plans you will need to open a dispensary in New York
There are a lot of things to consider as you prepare to make your application as a cannabis dispensary. If you are looking to apply for the license then you will probably need the following business plans;
Financial plan
Marketing plan
Security plan
Suitability of proposed facility
Staffing plan
Plan with which to educate patients
Inventory control
Conclusion
With the right motivation and access to necessary resources, our office can help you successfully start a profitable cannabis dispensary in New York. Although it is important to note that this process takes time even when you have the resources.
Given the licensure steps, finding a suitable location and developing your storefront to meet the state requirements, it may take well over a year from application to selling.
Remember: the cannabis industry is heavily regulated and getting help from industry, and business experts is recommendable.
And lastly, don't miss out on our Marijuana Legalization Map where you can browse the current status of laws in every state in the United States and see all our posts on each of them.
RELATED POST: HOW TO OPEN A MARIJUANA DISPENSARY IN MAINE
RELATED POST: NEW JERSEY DISTRIBUTOR LICENSE