How to get a Michigan Dispensary License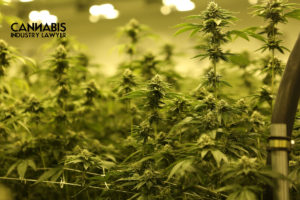 A Michigan Dispensary License is a legal document that allows its holder to possess, store, test, sell, transfer purchase or transport marijuana to or from a marijuana establishment, whose primary aim would be to sell marijuana products to individuals that are 21 years old or older.
In that sense, getting a dispensary license should be your top priority if you want to enter the adult-use cannabis industry in Michigan.
Below, you'll find the answers to many questions regarding how to get a dispensary license in Michigan, what's the cost of getting a Michigan dispensary license, and what do you need in order to apply for one.
How to get a Michigan dispensary license
Michigan works with a "two-step" program, in which you'd need to prequalify to get a Michigan marijuana license, and then get licensing qualification. If you want to know more about the process of prequalification in Michigan, you might want to check our 'How To Get Prequalified for a Michigan Marijuana License' post.
A Michigan dispensary license prequalification involves quite a bit of audit of the applicant's financial and operational history, as well as relevant information such as data of all significant stakeholders and their spouses. Applicants undergoing the prequalification process will be required to collect, process, and submit a significant amount of information to the Michigan Marijuana Regulatory Agency (MRA).
Once you and any supplemental applicant complete the prequalification process, you'll be able to move to the second step of the Michigan marijuana licensing process: licensing qualification, which includes the review of the proposed retail establishment, including a physical inspection, as well as payment of the licensure fee once approved.
Business owners that would like to acquire a Michigan dispensary license will need to submit an application and pay the licensing fees. You can check the application resources and download application forms at the MRA's adult-use marijuana application page.
Michigan Dispensary License Requirements
According to the latest legislation on the matter, each applicant has to disclose the identity of any other person who has control whether directly or indirectly over the applicant, including –but not limited to- date of birth, government-issued identification, and any other documents required by the agency.
As well, the applicant will have to provide:
Financial statements

Property ownership information, including deeds, leases, rental agreements, real estate trusts or purchase agreements.

Tax information

Disclosure of the applicant of the identity of people who control –directly or indirectly- or are controlled by the applicant.

Disclosure of all shareholders holding a direct or indirect interest of greater than 5%, as well as officers and directors of the proposed marijuana facility

The sources and the total amount of the applicant's capitalization to operate and maintain the marijuana facility.

A financial statement attested by a certified public accountant.

Information on the financial ability of the applicant to purchase and maintain adequate liability and casualty insurance.

Any other disclosure or requirement requested by the MRA
Another requirement you need to provide in order to complete the application process is a description of the type of marijuana business that includes:
An estimate or the actual number of employees

The projected or actual gross receipts

A business plan

The proposed location for the marijuana business

A security plan

A copy of the proposed marijuana business location plan
After all of this, the applicant has to confirm that he is in compliance with any municipal ordinance that its municipality may have adopted under the medical marijuana facilities licensing act, or the Michigan regulation and taxation of marijuana act.
If the MRA identifies a deficiency in the application, it will have to notify the applicant and the applicant must submit the missing information or proof that the deficiency has been corrected to the agency within 5 days of the date the applicant received the deficiency notice.  If the applicant doesn't correct the deficiency, the agency will deny its application.
RELATED POST: HOW TO OPEN A MARIJUANA DISPENSARY IN MICHIGAN
RELATED POST: HOW TO GET A COMMERCIAL GROWERS LICENSE IN MICHIGAN
How much is a Michigan dispensary license 
Take into consideration that some types of applicants may qualify for reduced application fees, such as social-equity applicants.  However, the fees of getting a Michigan dispensary license can be steep. The application fee must be submitted before an application can be processed and is usually $6,000 for a state license.
There are also municipal licensing fees that must be paid to most cities where facilities are permitted to be located. Most municipalities charge a $5,000.00 non-refundable fee, though there are some that charge less.
This obviously doesn't include additional costs such as renewal fees, the three percent tax on the dispensary's gross retail receipts, and –maybe even more important- the costs of investigation and processing during the application process, needed in order to get the license.
Further, you will need real estate, which has to meet zone requirements. There are laws in Michigan that place restrictions on where you can open a retail marijuana dispensary. If you're unsure whether your location is appropriate for the venture, make sure to seek guidance and contact a professional.
Under state law, no marijuana retail establishment can be located in an area specifically zoned for residential use.  Additionally, a marijuana dispensary can't be opened within 1,000 feet of any school that accommodates grades K-12. 
Local municipalities may reduce the distance requirement or impose other location requirements as they see fit. What this means is: you have to check with your local authorities if it's allowed to open a business in your municipality.
You'll also need to have the capital for your operation, for which it's recommended budgeting for at least $500,000 to be on the safe side. It may seem like much, but the state won't give a license to a business that they consider likely to flop. 
So, you would probably need to look for investors, because no bank or financial institution is going to lay a finger in any cannabis business until federal legalization occurs. 
In order to raise money, we'd recommend checking our startup bundle package, which provides your team an application-ready business plan, a pitch deck in order to secure investors, and a fundraising suite to legally raise money to use in your application.
Ineligibility for a Michigan dispensary license
A Michigan dispensary license applications will be declared ineligible if any of the following circumstances exist:
The applicant has a prior conviction that involved the distribution of a controlled substance to a minor.

The applicant has knowingly submitted an application for a state license under the Michigan regulation and taxation act that contains false information

The applicant is an employee, advisor, or consultant of the agency involved in the implementation, administration, or enforcement of the Michigan regulation and taxation of marihuana act

The applicant holds an elective office of a governmental unit of Michigan, another state, or the federal government; is a member of or employed by a regulatory body of a governmental unit in Michigan, another state, or the federal government; or is employed by a governmental unit of Michigan. This subdivision does not apply to an elected officer of or employee of a federally recognized Indian tribe or to an elected precinct delegate.

The applicant does not hold a state operating license pursuant to the MMFLA and is applying for a marihuana retailer license under the Michigan regulation and taxation of marihuana act and the marijuana facility/establishment administrative rules on licensing published by the MRA.

The agency determines the municipality in which the applicant's proposed marihuana establishment will operate has adopted an ordinance that prohibits marihuana establishments or that the proposed establishment is noncompliant with an ordinance adopted by the municipality under section 6 of the Michigan regulation and taxation of marihuana act

The applicant will hold an ownership interest in both a marihuana safety compliance facility or in a marihuana secure transporter and in a marihuana grower, a marihuana processor, a marihuana retailer, or a marihuana microbusiness

The applicant will hold an ownership interest in both a marihuana microbusiness and in a marihuana grower, a marihuana processor, a marihuana retailer, a marihuana safety compliance facility, or a marihuana secure transporter

The applicant will hold an ownership interest in more than 5 marihuana growers or in more than 1 marihuana microbusiness

The applicant fails to meet other criteria established in the rules enacted by the MRA.
The MRA will also take into consideration deciding whether or not to grant a license the following:
Whether the applicant has convictions involving dishonesty, theft, or fraud, which indicates that e the proposed marihuana establishment is unlikely to be operated with honesty and integrity.

Whether the applicant has been served with a complaint or other notice filed with any public body regarding payment of any tax required under federal, state, or local law that has been delinquent for 1 or more years.

Whether the applicant has a history of noncompliance with any regulatory requirements, all legal judgments, lawsuits, legal proceedings, charges, or government investigations, whether initiated, pending, or concluded, against the applicant, that are related to business operations, including, but not limited to fraud, environmental, food safety, labor, employment, worker's compensation, discrimination, and tax laws and regulations, in Michigan or any other jurisdiction

Whether the applicant meets other standards in rules applicable to the state license category.
Don't miss out on our Marijuana Legalization Map where you can browse the current status of laws in every state in the United States and see all our posts on each of them.
Check Out:
Interested in coming on as a guest? Email our producer at lauryn@cannabislegalizaitonnews.com