Security Plans for Cannabis Businesses with Umbrella Technologies
What is Cannabis Security?
Cannabis Security means that not one gram of cannabis goes missing from seed to sale and everyone in the supply chain from grower to transporter to dispensary to buyer is protected and safe during their purchase and business operations. Cannabis security is BIG points on all cannabis business license applications.  In fact, a contract with a cannabis security company is often required by law, like in Illinois. Moreover, cannabis security plans and operations often require integration with technology used by the cannabis business – for example, Point of Sale (POS) software that may match the customers' names to their pictures captured in high definition and beamed on the internet directly to law enforcement.
How to Protect Your Cannabis Business with Security Plans
Dispensaries, grow houses, and cannabis transportation services all face serious threats when it comes to security. For Illinois, it accounts for 65 of your overall 250 points – which could make or break an application. This week, Miggy and Tom were joined by Thomas Carnevale, COO of Umbrella Technologies, to discuss the particular security threats many cannabis businesses face, and how to thwart them. Cannabis security companies provide more than cutting edge security technology, but also actionable data to drive business growth and track trends.
How does Umbrella Technologies help with cannabis security compliance?
A full-service security system integration company
Operating out of Aurora, Illinois
Have over 10 years of combined security experience
Assists security efforts of varying industries including:

Education
Healthcare
Food Processing Facilities
Stadiums
Financial Institutions
Retail
Transportation
Hospitality
Cannabis
Why Do Cannabis Businesses Need Security?
Most cannabis businesses are cash-only operations, leaving them insanely vulnerable
Cannabis businesses face many threats such as:

Robberies at dispensaries and grow sites
Armed robberies while transporting and distributing products
Theft while staff is distracted
Blind spots in their place of operation
Burglaries after-hours
Employee theft of cannabis
Light or heat damage to cannabis plants due to improperly managed security systems

It's a requirement

Every state has its own security policies and regulations
In Illinois for example, dispensary applications have 50 pages dedicated to a security plan alone wherein potential business owners will have to explain their procedures for the prevention of theft, along with a copy of a contract with a licensed private security contractor
Best Security Practices for Cannabis Businesses
Video Surveillance

Video surveillance is regulated differently from state to state but it is a basic and essential security practice for any cannabis business

Access Control

Unique and customizable keyless forms of entry

Notification Systems

Human-focused notification systems improve emergency response times while reducing panic in employees and customers
Should your Company go it Alone on Cannabis Security?
NO!  Cannabis security is increasingly an IT profession regarding high-tech systems all working in concert to accomplish the twin-objectives of providing safety to everyone involved in the cannabis business from employees to customers, and also to ensure zero loss of cannabis or cash proceeds from its sale. These systems become more complex by the day and the data they collect can also provide a benefit to your company so that it can better understand industry trends and customer preferences.  So please go above and beyond forms that you hope will do and get a sophisticated security team that will be able to keep your business at the cutting edge of cannabis and data security to keep your business open and growing for years to come. For more on this – please watch the video or listen to Umbrella Technologies COO on Cannabis Legalization News.
Check out:
Interested in coming on as a guest? Email our producer at lauryn@collateralbase.com.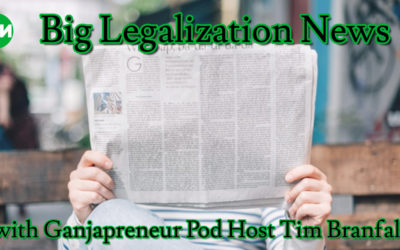 How is Cannabis Portrayed in the Media? You've probably seen it, headlines around mid-to-late October warning parents that people are sneaking cannabis into their kids Halloween candy. You and I both know that in this economy - no one is giving away free weed....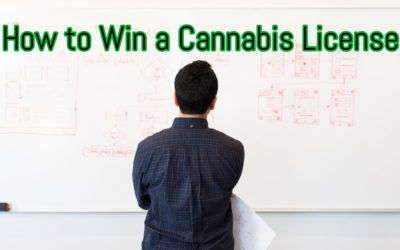 How Do I Win a Cannabis License? It's application season in Illinois and competition is fierce! With only 75 licenses to award, every point in an application counts. Applying for a license is costly, competitive, and in most cases a one time opportunity. This week...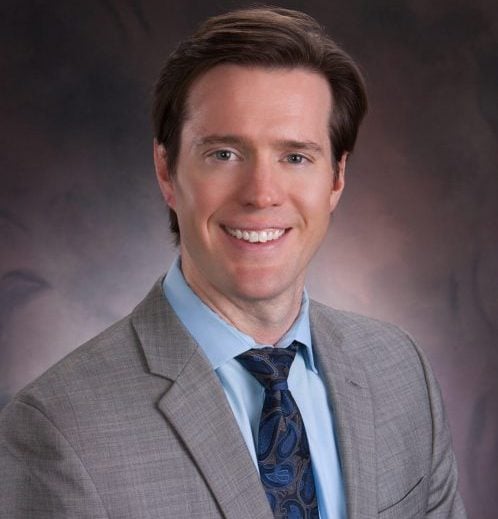 Thomas Howard
Cannabis Lawyer
Thomas Howard has been in business for years and can help yours navigate towards more profitable waters.
Thomas Howard was on the ball and got things done. Easy to work with, communicates very well, and I would recommend him anytime.
Need A Cannabis Attorney?
Our cannabis business attorneys are also business owners.  They can help you structure your business or help protect it from overly burdensome regulations.