Craft Growers License in Illinois Explained
Listen to it on PodCast or Watch the YouTube on Craft Grow Applications. For the specific statute we discuss- download link below: Craft Gowers' App & Scoring Here.
Call about your craft growers license in Illinois
Looking for Dispensary Information – Click Here.
"Craft grower" means a facility operated by an organization or business that is licensed by the Department of Agriculture to cultivate, dry, cure, and package cannabis and perform other necessary activities to make cannabis available for sale at a dispensing organization or use at a processing organization. A craft grower may contain up to 5,000 square feet of canopy space on its premises for plants in the flowering state. The Department of Agriculture may authorize an increase or decrease of flowering stage cultivation space in increments of 3,000 square feet by rule based on market need, craft grower capacity, and the licensee's history of compliance or noncompliance, with a maximum space of 14,000 square feet for cultivating plants in the flowering stage, which must be cultivated in all stages of growth in an enclosed and secure area.
RELATED POST: Getting a Job in the Cannabis Industry
How to Get a Craft Growers License in Illinois
We are going to be covering the applications that will enable up to 150 new entrants into the Illinois Cannabis cultivation market in the coming years.
To help people discover this information about how to get a craft growers license – smash the likes and subscribe. Now let's talk time lines and what goes into the application to get the license. This is a very long procedure – but if you stay until the end, then you will know the answer to the question " can I have a craft grow, an infuser and a dispensary all in the same building if they are all their own separate and licensed entities?? Hmm…well, let's get to it All about how to get your craft grow license.
The department of Agriculture shall – that's mandatory – issue up to 40 craft grower licenses by July 1, 2020, and they cannot sell that license until december 21, 2021. Also by december 21, 2021, the department of agriculture shall issue up to another 60 craft grower licenses in Illinois. After January 1, 2022, the department of agriculture may raise the numbers of craft growers and change the licensing application – but cannot exceed 150 craft growers in the state.
Craft Growers License – A new license for startup cannabis cultivators in Illinois.
So let's talk about what specifically must go into those license applications for the first 100 craft growers in Illinois.
Section 30-10 of the law covers the application. Visit our webpage on cannabis industry lawyer for a link to download this section so you can have a copy of the requirements to help your cannabis company open up in Illinois.
The application includes:
Non-refundable application fee of $5,000 – the license fee is $30,000 if your application is one of the lucky few selected.

The legal name of the craft grower

The proposed physical address of the craft grower

The name, address, social security number, date of birth of each principal officer and board member of the craft grower – all of whom must be at least 21 years of age.

Details of administrative or judicial (court) proceeding where anyone of the people from requirement 4 have pled guilty, or had a license revoked or suspended.

Proposed copy of the bylaws including procedures for oversight of craft grower, including development and implementation of plant monitoring system, accurate record keeping, staffing plan, and security plan approved by the Department of State Police that comply with rules issues by department of Ag -coming for October 2019- A physical inventory shall be done of the plants on a weekly basis by the craft grower.
-see, this is why I was saying to people before that the costs will be high, many businesses just open, they do not prepackage all these governing docs BEFORE even getting the permission to open for business – so that's why consultants will be charging tens if not hundreds of thousands of dollars to help your business get its license to grow in Illinois, so please ask those vendors if they have a fiduciary duty to your business – like your lawyer has. Now back to all the requirements.
Verification by State Police that all background checks of principal officers, board members, and agents of the cannabis business establishment have been conducted

Copy of current local zoning orgindace or permit and verification that craft grower is compliant with local zoning rules

Proposed employment practices – aka employee handbook – that demonstrates a plan of action to inform, hire and educate minorities, women, veterans and persons with disabilities, engage in fair labor practices and provide worker protections.

Demonstrate experience in or business practices that promote economic empowerment in disproportionately impacted areas.

Experience with cultivation of ag biz or horticultural operations

Description of enclosed, locked facility where cannabis will be grown, harvested, manufactured, packaged, or otherwise prepped for distribution to dispensing organization.

A survey of the enclosed, locked facility including the spaced for cultivation

Cultivation, processing, inventory and packaging plans,

A description of applicant's experience with ag culvation tech and industry standards.

List of degrees, certificates, or relevant experience of all prospective business officers, board members and gents of the related business

Identity of everyone with a financial or voting interest of 5% or greater

A plan describing how the grower will address each of the following:

Energy needs – and adoptions of sustainable energy use

Water news and sustainable water use or conservation policy

Waste management and waste reduction policy

A recycling plan for their purchaser packaging, any recyclable waste generated, or cannabis waste
Further – all cannabis waste will be made unusable grinding it up with other compostable waste to be disposed of.
What must a craft grower do to keep its license?
Commitment to comply with local waste provisions – and stay compliant with all federal and state environmental requirements including – storing all organic waste with finished cannabis products, disposing of liquid waste containing cannabis.

Commitment to technology standard for resource efficiency of the craft grower facility – meaning

Craft grower commits to use resources efficiently – including power and water for cannabis cultivation & meets or exceeds tech requirements for

Lighting

HVAC

Depends on size of canopy space what type of HVAC is used

Filtration of water

Includes automated watering system

Measure the runoff of the water on system.

Any other information required by rule.
See – pretty straight forward. Long story short – the craft grow applications will take you a long time and that is why consultants will be there to sell you on how they do things and why it works, but before you do that – please look at how the applications will be scored.
Scoring Craft Grow Applications in Illinois
We turn to Section 30-15 of the Craft Grower law to get how the points are scored. The points are not very well spelled out, but we can do the reverse of the math to guess at the 78% of points that are not directly explained.
Suitability of the proposed facility

Suitability of employee training plan

Security and record keeping

Cultivation plan

Product safety and labeling plan

Business plan

Applicant's status as social equity applicant – when that video is done – I'll put that link right up there. – this is the first time numbers are provided, no less than 20% of available points go to this category – so at least 20% of the decision is this, ignore it at your peril if you want the license.

Labor and employment practices – which will be no less than 2% to total points available – that is about 10x less perilous to ignore than social equity, but still have good employment practices,

Environmental plan regarding your cultivation operations like the HVAC, H20, energy efficiency and technology plans.

The craft grow is more than 51% owned by an Illinois resident

The craft grow is more than 51% owned or controlled by a veteran

A diversity plan that includes a narrative of not more than 2,500 words that sets your goal of diversity in ownership, management, employment and contracting

Anything else the department of ag may set by rule for points

2 bonus points for applicant's plan to engage with the community, but this is only awarded if applications for a particular region are tied.
If you win – then any plans put into your craft grow applications becomes conditions of the license – failure to comply with your own policies and procedures will expose your craft grow to risk of loss of license – so you better mean what you say in your application.
Do you really want a craft grow license in Illinois?
Whoa, I know – right? This application is crazy long & if you win, then it becomes a condition of your license. But if you liked this and want more information, subscribe to the channel and give us a thumbs up on the content so more of it comes up in your feed.
Can a Craft Grow be Connected to a Dispensary in Illinois?
According to page 215 of the law – a craft grower may share a premise with an infuser or dispensary – and have their licensees share common areas like locker rooms, lunch rooms, bathrooms.
So one day the craft grow may be a whole cannabis business from seed to sale – we'll see.
exit
Thanks for joining me on this episode – remember, marijuana legalization is only a few months away – so start putting your plans together for cultivation. And if you need my help, just google cannabis lawyer and get in touch with me. Peace out y'all!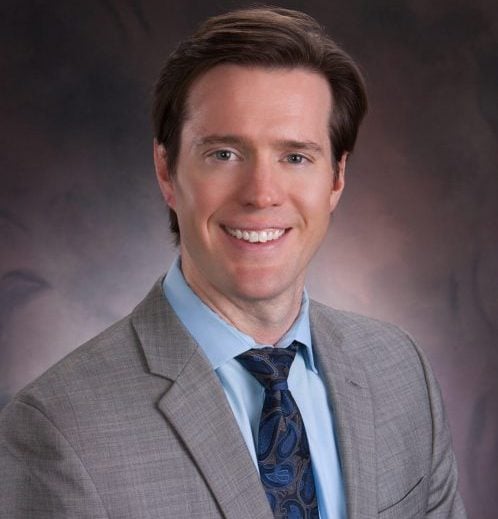 Thomas Howard
Cannabis Lawyer
Thomas Howard has been in business for years and can help yours navigate towards more profitable waters.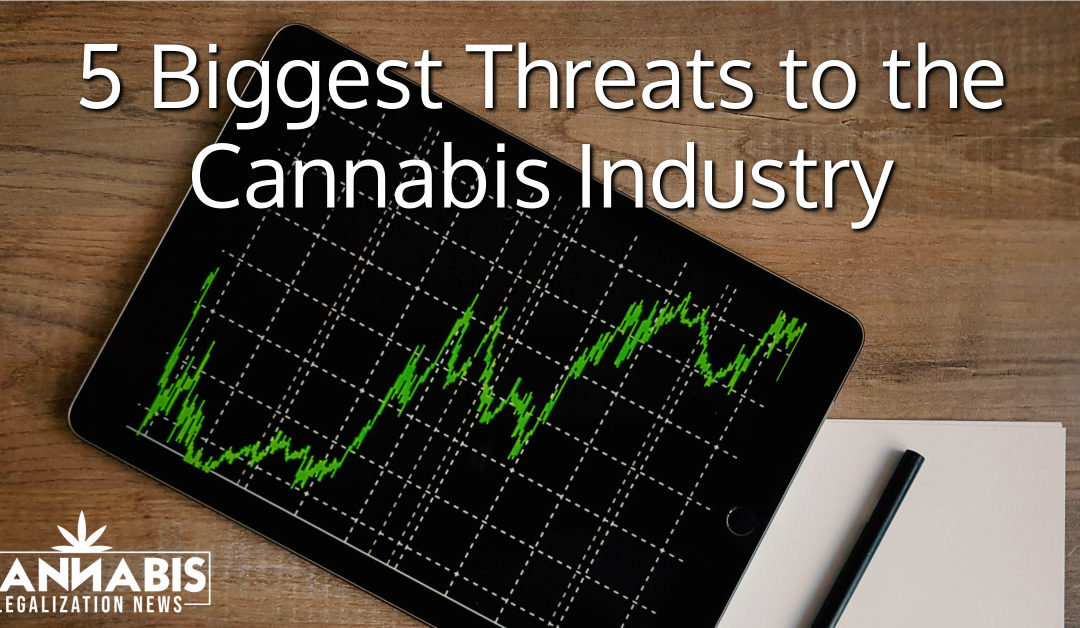 What are the Biggest Threats to the Cannabis Industry? When creating a SWOT analysis of the cannabis industry, Strengths and Opportunities are probably the easiest to fill out. While there are challenges like public housing and healthcare, the threats to the...
Need A Cannabis Attorney?
Our cannabis business attorneys are also business owners.  They can help you structure your business or help protect it from overly burdensome regulations.

316 SW Washington St, 

Suite 1A 

Peoria,
IL 61602, USA
Call Us 309-740-4033 || e-Mail Us tom@collateralbase.com

150 S. Wacker Drive,
Suite 2400 Chicago IL, 60606, USA
Call Us 312-741-1009  || e-Mail Us tom@collateralbase.com

316 SW Washington St, 

Suite 1A

Peoria,
IL 61602, USA
Call Us 309-740-4033 || e-Mail Us tom@collateralbase.com

150 S. Wacker Drive,
Suite 2400 Chicago IL, 60606, USA
Call Us 312-741-1009  || e-Mail Us tom@collateralbase.com

316 SW Washington St,Peoria,
IL 61602, USA
Call Us (309) 740-4033 || e-Mail Us tom@collateralbase.com