Boston Cannabis Lawyer
When looking for a Boston cannabis lawyer, make sure you get one that is perfect for you. When picking someone to handle your case, here are some of the most significant attributes to look for.
What is a cannabis lawyer?
A cannabis business lawyer, often known as a marijuana business lawyer or a hemp business attorney, is a legal expert who concentrates on one or more legal cannabis industries, such as marijuana, hemp, cannabidiol (CBD), or auxiliary cannabis businesses.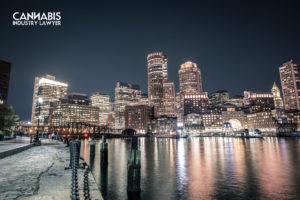 Cannabis lawyers assist individuals and businesses with the industry's rigorous start-up procedures, transactional and compliance requirements, lengthy licensing processes, and other concerns.
Because laws and regulations differ greatly from state to state and are constantly changing, certain lawyers may be more suited for one circumstance over another.
Cannabis lawyers represent individuals and cannabis businesses in a range of processes and actions. In such a highly regulated industry, every stage of establishing a cannabis firm involves considerable compliance and hefty licenses so the regulatory skills of a savvy cannabis lawyer becomes quite vital.
A variety of cannabis companies rely heavily on licensing. Furthermore, cannabis lawyers may help with company formation and startup, marketing and advertising, packaging and labeling, banking and finance, taxes, and trademarks and copyrights on new strains or products.
When searching for a qualified cannabis business lawyer for your startup dispensary business or any hemp or cannabis entity, it is essential to identify demonstrated expertise in the industry.
How Massachusetts and the Other States Comply With the Cannabis Regulations
Massachusetts voters approved a ballot measure on November 4, 2008, decriminalizing the possession of small quantities of marijuana. The Massachusetts Sensible Marijuana Policy Initiative made possession of less than one ounce of marijuana punishable by a $100 fine but not by a criminal record check. In addition, minors were required to tell their parents, participate in a drug awareness program, and perform 10 hours of community service. Prior to decriminalization, those who were accused faced up to six months in prison and a fine of $500.
In Massachusetts, recreational marijuana is regulated and taxed, but it is legal. Retail sales from licensed dealers became authorized on November 20, 2018. Legalization took place in stages, beginning with decriminalization and progressing to authorized medicinal marijuana before reaching complete legalization.
Massachusetts officials had hoped to launch the state's first drugstore by the middle of 2018. However, on June 21, 2018, the first recreational cultivation license was issued, and the first two outlets opened on November 20, 2018.
Consumers spent roughly $24 million on recreational marijuana goods between November 2018 and January 2019, bringing in about $4 million in tax income for the state.
The City of Boston adopted a "Ordinance Establishing Equitable Regulation of the Cannabis Industry in the City of Boston" in November of 2019. This ordinance was the product of numerous parties working together. The ordinance's purpose is to introduce the industry to all of Boston's neighborhoods. 
How can you find a Boston cannabis lawyer?
Choosing the best lawyer for you may appear to be a difficult task, but it does not have to be if you know what questions to ask.
Because the lawyer will be aiding you in resolving your problems, the first requirement is that you must be at ease enough to provide him or her with all of the facts necessary to settle your issue honestly and fully.
Nothing you hear or read can guarantee that a certain lawyer is the best one for you; you must make that decision for yourself.
The lawyer's area of expertise and experience are critical considerations. Keep in mind that, while the majority of attorneys are not certified in a specialty, this does not always imply that a particular lawyer is not an expert in that topic, especially if the lawyer handles a high number of cases in that practice area.
In the cannabis industry, you should look for lawyers well versed in your local and state regulations, but also in applicable federal law.
The top cannabis attorneys may be able to provide contacts and assistance throughout the cannabis business while still being engaged in lobbying and legislative activities. This allows you and your company to keep current on cannabis, marijuana, and hemp trends, as well as regulatory changes.
Boston Cannabis Program
Boston's authorizes several different license types:
Medical Marijuana Treatment Center (MTC)
Marijuana Cultivator
Craft Marijuana Cooperative
Marijuana Product Manufacturer
Existing Licensee Transporter
Third Party Transporter
Marijuana Research Facility
Independent Testing Laboratory (ITL)
Standards Testing Laboratory
Microbusiness
Social Consumption Establishment
Applicants must carefully consider the license they wish to get. Currently, after a license is obtained, the licensee is restricted to operate in a certain segment of Boston's cannabis market.
In this sense, you need to be sure of what your company is aiming for, and you may require a little bit of guidance. You also need to have a lawyer with a strong background in compliance.
Boston cannabis lawyer near you
You should contact the cannabis law experts at Collateral Base LLC if you want to learn more about the application procedure for any of the available licenses in the state of Boston. The cannabis market offers a unique investment opportunity to be a part of this newly authorized industry with an already established client base.
Collateral Base has the commercial, real estate, and municipal knowledge to handle all aspects of cannabis business law. In a nutshell, we are a one-stop shop for Boston Cannabis companies. Contact us now to set up a consultation for your marijuana, CBD, or hemp company!

Cannabis Industry Lawyer is a
Stumari
designed website for Tom Howard's consulting business and law practice at the law firm the
Collateral Base
.